One of the racing facilities that put fast doorslammer drag racing on the map, Orlando Speed World Dragway is the home of the
CTECH World Doorslammer Nationals presented by JEGS.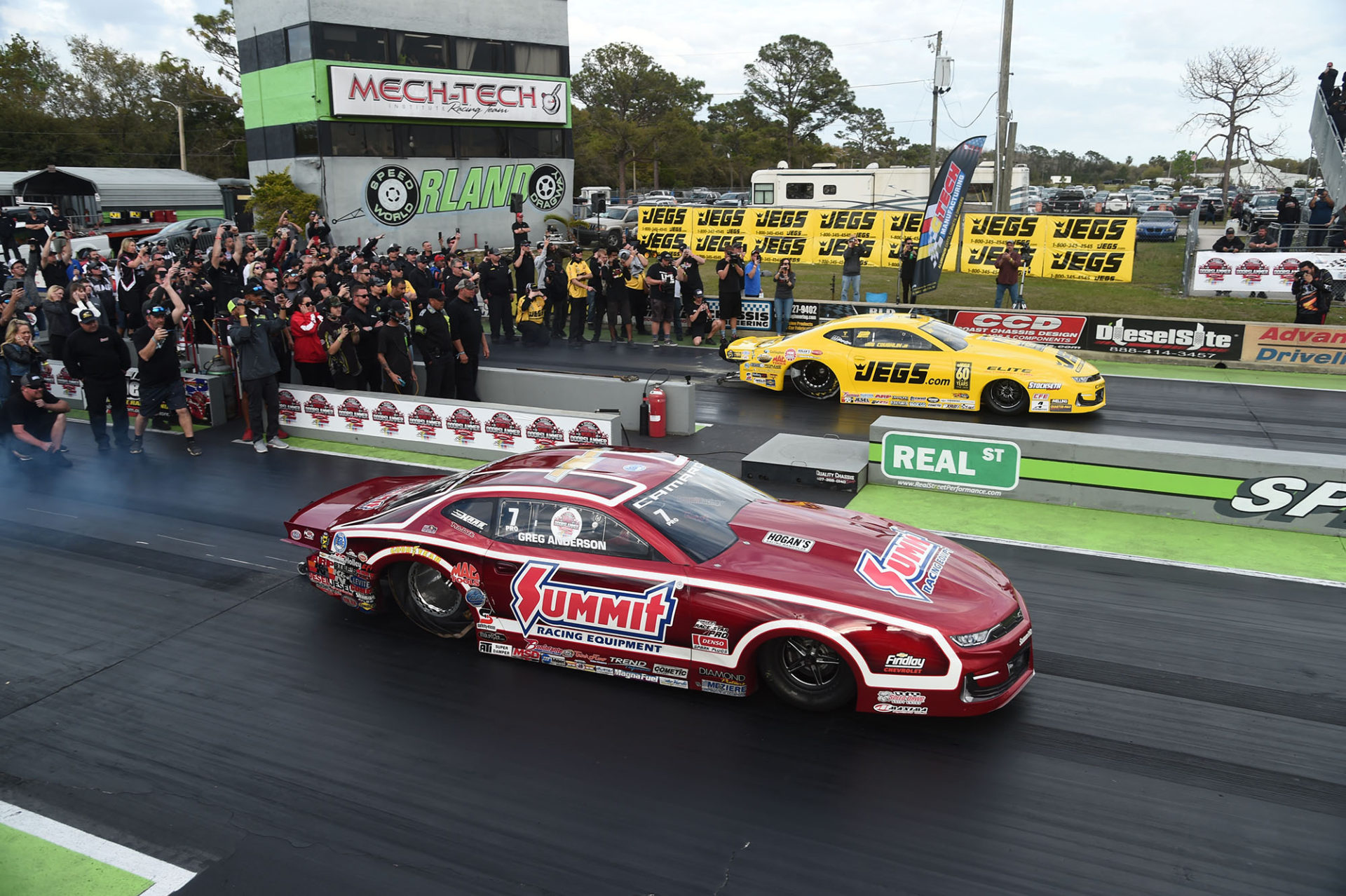 Over 50 Years of Drag Racing History
The History
Orlando Speed World Dragway opened as Central Florida Dragway in February of 1966 and the Lakeland Dragstrip opened for business in April of 1970. Over their 50 years of existence, both tracks have seen some of the greatest racers in drag racing and have etched their history in the minds, hearts and communities in which they were born. They have seen world records, the triumphs and tribulations that are a part of racing, and created a new genre of street legal racing that has stormed the world.
Track Owners
Ozzy and Maria Moya have owned and operated legenday Orlando Speed World Dragway since February 2013, and have worked tirelessly and invested countless dollars to maintain, improve and grow the impact of one of Florida's most iconic motorsports facilities. The Moyas partner and/or work with many of the top promoters and event organizers in drag racing, hosting many of the country's top events. 
Facility Facts
Orlando Speed World Dragway was originally built in 1966. The facility features a 1/4 mile drag strip and is a NHRA sanctioned member track.
Up-to-the-minute atmospheric conditions are available at Air Density Online.
Many races are won, but few earn its winners the world-wide notoriety of the
CTECH World Doorslammer Nationals presented by JEGS.